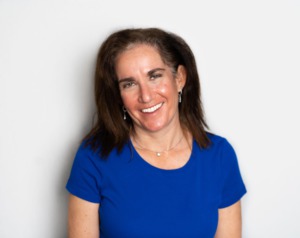 While Debra is no stranger when it comes to building a thriving business dependent on customer service and interpersonal communication skills, she launched her real estate career with The Broadhurst Group and Carolina Realty Group in February of 2021. 
Debra's energy and enthusiasm were instrumental in the ultimate success of a fine jewelry business she and her family owned and operated since 1949 in Williamson, West Virginia.  Joining her father in 1990 and subsequently assuming all management duties after his death in 1994, Debra quadrupled the business revenues over the next 14 years. 
While she likes to joke about her introduction to the retail business at the ripe old age of 13, Debra recalls, "From the beginning, my parents instilled in me the importance of treating people fairly and professionally in order to establish a loyal customer following."
Debra's family has owned vacation rental property in Sea Pines, Windmill Harbour, and Palmetto Dunes since the early 1980's, so when the family business was liquidated a move to Hilton Head Plantation in 2019 was a natural progression.  With a local familiarity of the market and her zeal toward service, real estate marketing and sales are a perfect fit for Debra.
Her husband, Mark Varney, has a love for the business, too.  Mark obtained a South Carolina Residential Specialty Contractor's license since their arrival and has engaged himself in several renovation projects.  Evan, their son, is in rental property management in Durham, NC, while their daughter Laura is a network engineer for Facebook.
And if that's not enough, Debra is active in the local pickleball community, serving on the Board of Directors of the Hilton Head Island Pickleball Club.  She and Mark also love the water and in their spare time find themselves boating on the local estuaries.