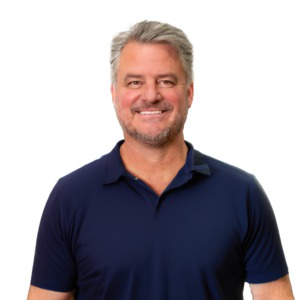 Brent has been a real estate agent since July 2021, joining his wife, Ellen, who has been a real estate agent for over 25 years; together they formed a team, The Young Crew.
Brent holds a Master of Business Administration with a Finance Concentration from Georgia State University. Prior to becoming a licensed real estate agent, he was a financial leader for over 20 years with companies such as WebMD, Hewlett Packard Enterprise Services where he served as the finance director for their Global Real Estate Organization and most recently CFO of Jacob's Ladder Neurodevelopmental Center.  His experience includes financial leadership, budget management, mergers & acquisitions, real estate restructuring, and financial & strategic planning both nationally and internationally.
When Brent is not selling real estate, he enjoys spending time with his wife and three kids, as well as participating in anything outdoors on the island, such as golf, tennis, pickleball, boating and kayaking.