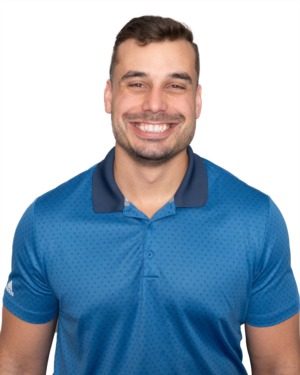 Born in Beaufort County, Adam knows where his roots are. At a young age, Adam's family relocated to Buffalo, NY where he encountered endless lake-effect snow and chilly winters. During his later teenage years, Adam was on a mission to get back to his roots. Upon arriving in Bluffton, he was engulfed with the warming culture, way of life and beautiful weather.
With a passion for customer service, Adam entered into the local fitness and hospitality industry, where he became more in tune with the community and really fell in love with the area. Adam has an infectious smile, a can do attitude and makes it his priority to ensure that every person he assists is well taken care of. After being told numerous times, by different people, that he would be great in the real estate industry, Adam decided to take a leap of faith and become a licensed REALTOR.
When Adam isn't in the office, you can find him in the gym, on the Tennis court, or playing volleyball on one of Hilton Head's local beaches. Or, enjoying the sun with his two dogs Theodore, a white lab, and Roosevelt, a Great Dane.